PELS Young Professionals Reception
Prepare yourself for an extraordinary experience at the PELS Young Professionals Reception—an event designed to foster connections, camaraderie, and collaboration in the exquisite setting of Restaurant Sanya. With its captivating atmosphere, this gathering offers a splendid opportunity to engage in informal conversations, forge meaningful relationships, and expand your professional network.
Mark your calendars for an unforgettable evening on Monday, September 4, starting at 19:00. The IEEE PELS Young Professionals Committee, renowned for their generosity, has graciously offered to partially cover the costs of drinks and food, ensuring a tantalizing feast for your senses. To secure your spot at this remarkable event, simply visit our registration website and complete the process.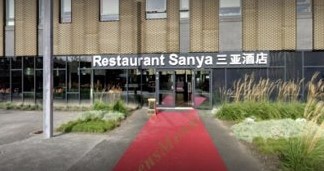 Time:           Monday, 4 September 2023 (19:00 – 21:30)​
Price:          20,00 Euro VAT Incl. / 148,99 DKK VAT Incl. ​
Place:          Restaurant Sanya, Rendsburggade 18, 9000 Aalborg​