The City of Aalborg, Denmark

The earliest settlements date to around AD 700. Aalborg's position at the narrowest point on the Limfjord made it an important harbour during the Middle Ages, and later a large industrial centre. Architecturally, the city is known for its half-timbered mansions built by its prosperous merchants. Budolfi Church, now a cathedral, dates from the end of the 14th century and Aalborghus Castle, a royal residence, was built in 1550. Today, Aalborg is a city in transition from a working-class industrial area to a knowledge-based community. A major exporter of grain, cement, and liquors, its thriving business interests include Siemens Wind Power, Aalborg Industries, and Aalborg Portland. These companies have become global producers of wind turbine rotors, marine boilers, and cement.
With its theatres, symphony orchestra, opera company, performance venues, and museums such as Aalborg Historical Museum and the Aalborg Museum of Modern Art, Aalborg is an important cultural hub. The Aalborg Carnival, held at the end of May, is one of the largest festivals in Scandinavia, attracting some 100,000+ people annually.
The town's major university is Aalborg University (often abbreviated to AAU), founded in 1974, which has more than 20,000 students (as of 2018). AAU is also North Jutland's largest university and overall academic institution.
The European Commission has concluded that the citizens of Aalborg are the most satisfied people in Europe with their town.
© Wikipedia
Aalborg is a vibrant city, with lots of things to do and discover.  Did you know that the well-known New York Times put Aalborg in its "Top 10 of Places to Go", back in 2019? Click on the button below for a list with the Top 11 things to do in Aalborg !
Aalborg University is a prominent institution of higher education located in Aalborg, Denmark. It was founded in 1974 and has since grown into a renowned university known for its innovative approach to education, research, and collaboration with industry.
Aalborg University is a mission-oriented university. We believe that knowledge can and must change the world. Our search for knowledge is always in concert with the wider world, engaging with real problems and missions to achieve sustainable solutions.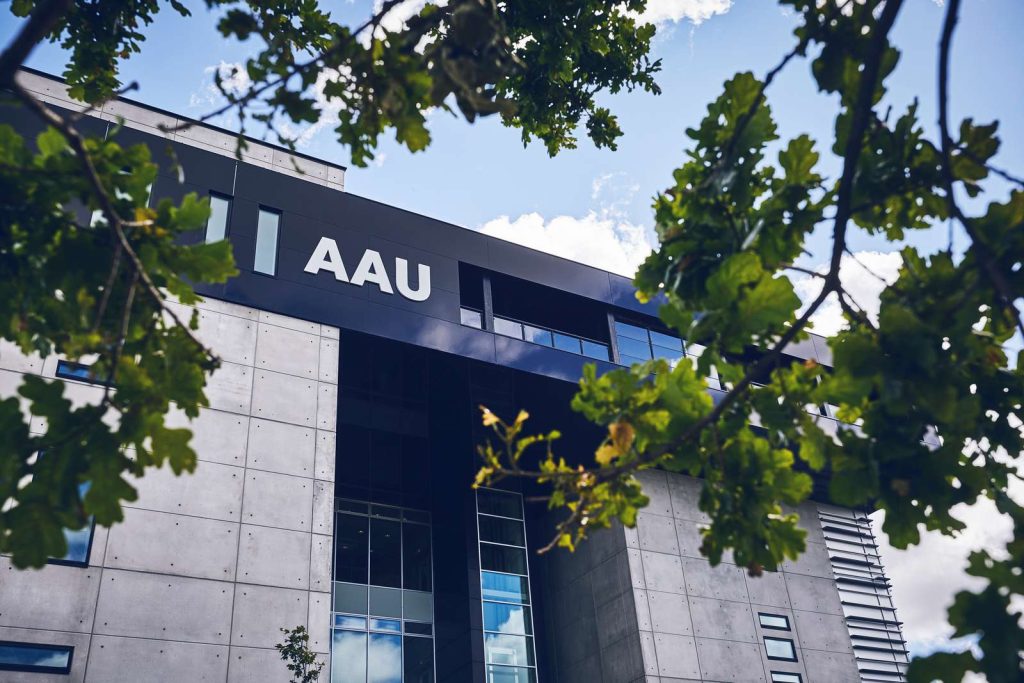 Aalborg University is recognized for its problem-based learning (PBL) methodology, which is integrated into its curriculum across various disciplines. PBL encourages students to actively engage in real-world challenges, fostering critical thinking, collaboration, and problem-solving skills. This approach prepares students for professional life by equipping them with practical experience and the ability to apply their knowledge to real-world situations.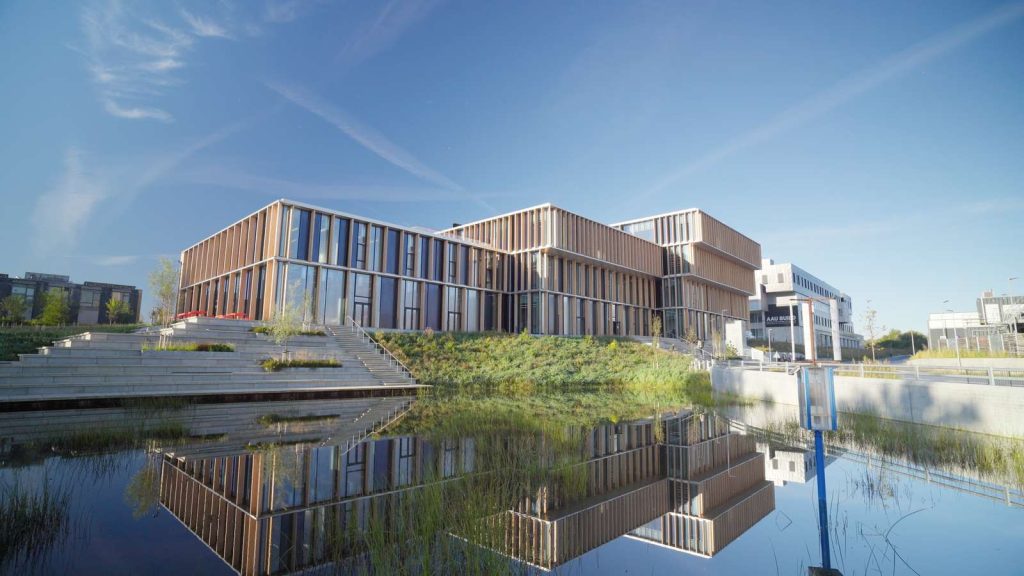 Aalborg University consistently ranks among the top universities in global rankings. It has received recognition for its research output, educational quality, and societal impact. For the sixth year in a row, the university is the best engineering university in Europe. According to the prestigious 'Best Global Universities' ranking AAU still ranks number one in Europe and 11th in the world in engineering.
Read more about Aalborg University: https://www.en.aau.dk/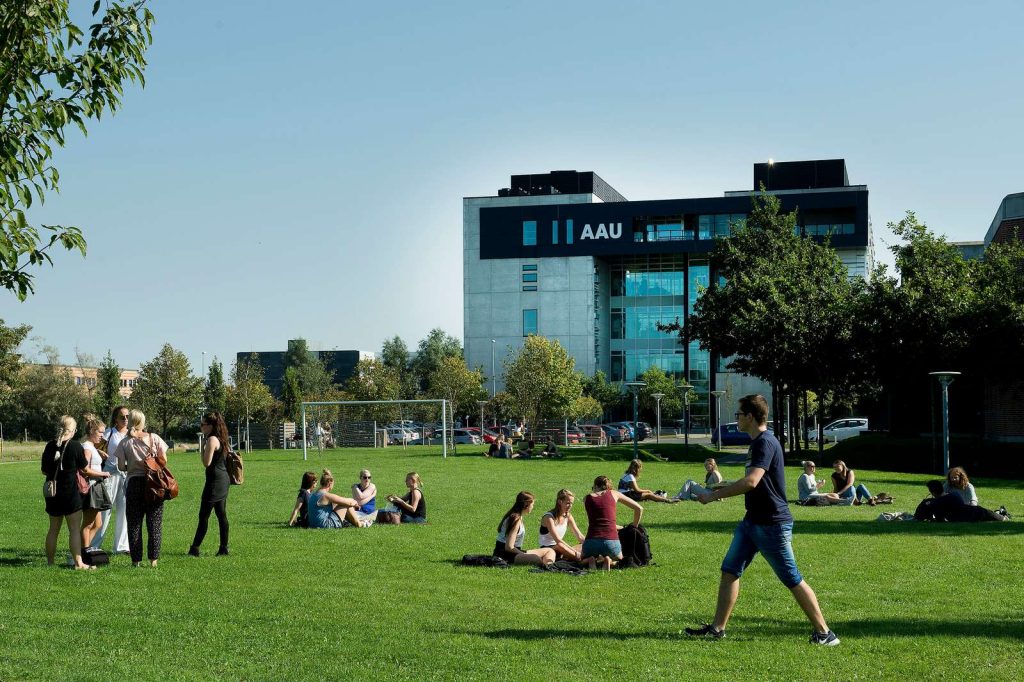 The Energy Department at Aalborg University - AAU Energy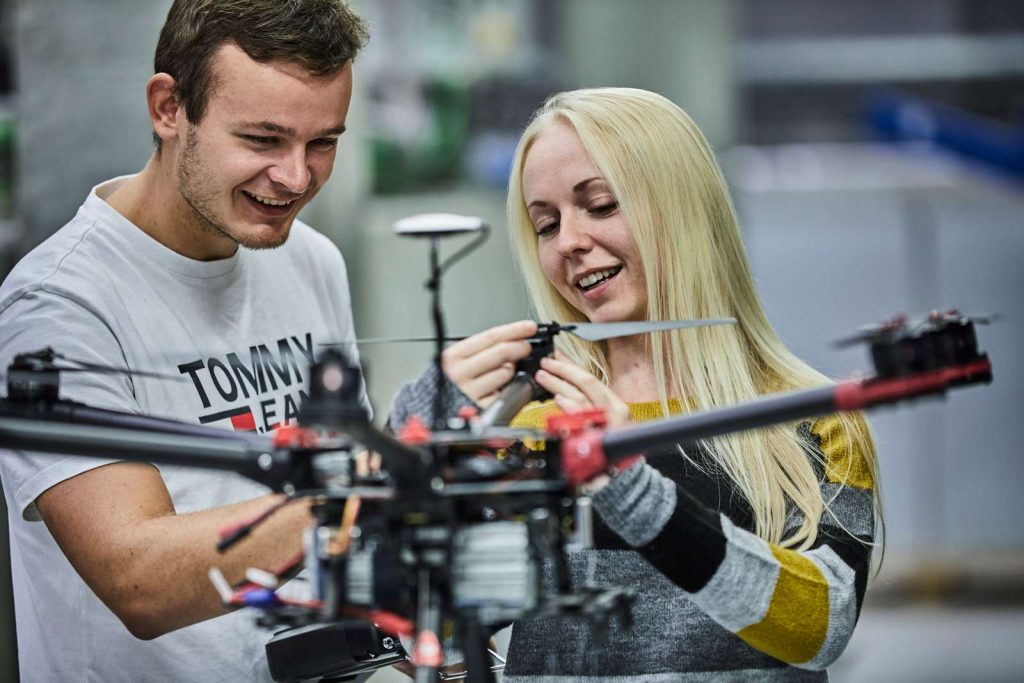 As the name implies, AAU Energy is fully dedicated to research, innovation, and education within the broad field of energy at our campuses in both Aalborg and Esbjerg. We strive for excellence and impact in what we do, through establishing strong, collaborative partnerships with industrial and academic stakeholders within the field and engaging in the public debate concerning one of the major challenges of our time: the green transition.
One of our research areas, power electronics, has consistently been rated in the global top 3 over the last three years. We have several researchers among the top 1 % most cited, and many more in the top 2 %. The department has more than 300 employees. Within our staff and guests, we count 30 nationalities, and potential PhD students seek us as host institution.
We publish more than 600 articles in high-impact factor journals within all areas of energy, but with a strong bias towards sustainable and renewable technologies. As another KPI, we actively commercialise research results with our partners and spin out new, innovative companies into the energy sector. AAU Energy hosts laboratories within all parts of the energy field; our state-of-the-art laboratories range from smart energy systems labs, medium and high voltage equipment, to a lifesize Power-to-X facility.